The 1950s and 1960s were foundational years for many of the foods we still enjoy today. Many will remember these as staples in their home. Let us know on our Facebook channel which of these foods were/are your favourites!
From the Woman's World post "30 popular recipes from the '50s that are still yummy today" we have chosen a few favourites that are still cooked in our homes today!

#1 Meatloaf
Although a family favourite, as a kid this wasn't the top of the list! Meatloaf is an easy and low effort meal to put together! (Don't forget to add your veggies). Have a look at this link from The Food Network for a tasty recipe!

#2 BBQ Kabobs
The best part about these is you add anything you want, although typically it was onion and peppers with Beef. Today, anything goes, as long as it will stay on the stick. All you need is a BBQ!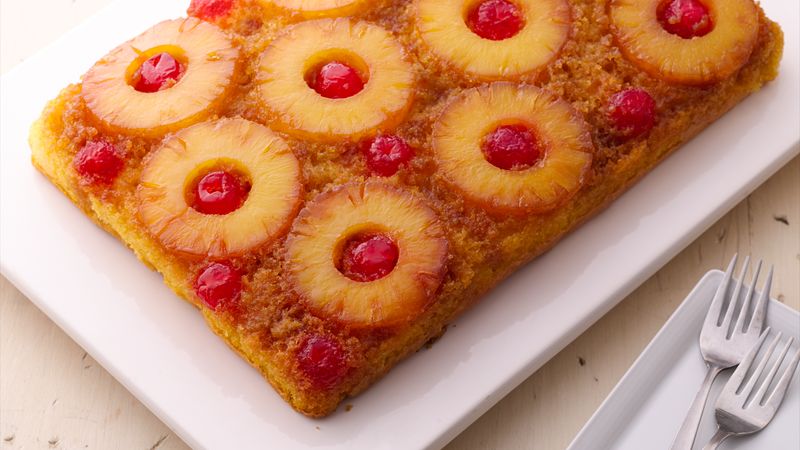 #3 Pineapple Upside Down Cake
"Theme parties became a big hit back in the '50s, and this dessert was always popular for a Hawaiian luau-inspired bash." You can find a great recipe here from Betty Crocker.

#4 Green Bean Casserole
A family favourite for holiday meals, Green Bean Casserole is still a great staple today! Ever tried it? Head over to Betty Crocker for this recipe.
#5 Tuna Casserole
One final classic meal, which many of us still probably make today. This Tuna Casserole recipe from Betty Croker is also very versatile, it's easy to switch out ingredients for what you have in your home
What was your dad's favourite recipe? Perhaps that would be a nice treat in the near future as well as a conversation starter!